BEST FLEET MANAGEMENT COMPANY IN NIGERIA
Are you a fleet Owner or a Fleet manager? Looking for an enterprise management system that can help you manage your fleet, cost and also improve productivity bottom line ? Then look no further , you are at the right place. We will be happy to show you how our services can help your business.
Following to the numerous acknowledgement we' ve gotten from the industry and clients during the past years of our existence, Car Tracking Nigeria Company is no doubt the Best fleet management company in Nigeria.
Our services are streamlined to suit into any budget. So if you are operating on a low-budget and you want to explore the options of getting a fleet tracking solution then, car tracking Nigeria company's vehicles management system can help you take care of all that for your company.
Car Tracking Nigeria Company; a subsidiary of Techchoice Limited; a Nigeria's foremost leader in telemetry and surveillance technologies. We put in use the best innovations for fleet management and vehicle tracking. With over 9 years of proffering unprecedented quality of service delivery in the Nigerian security industry, we believe we are the ideal company for any business looking to improve the cost of tracking and managing her fleet of cars.
We use our exceptionally well trained personnel, advance Technic to influence operations for your fleet. We set up unified control systems to run your fleet operations and maximize productivity. Our Vehicles management services are targeted at insurance companies, small and medium businesses in the transportation & logistics sector, car leasing firms as well as the private individual.
Over the years of our operation we've been able to help top fleet leasing companies to save cost while they improve their profitability and efficiency. Our Fleet tracking system are specially built for performance in any industry and that's why we stand out among other fleet management companies in Nigeria offering the same solution.
With our fleet management software, you can easily track drivers behavior and this helps you to analyse your running cost and your workers or drivers 's work rate. If you own a fleet of vehicles, using a rich web-based interface, you can easily access the current location , status of your vehicles, historical movement of the vehicle and carry out remote vehicle disabling, set up Geofence and much more.
FEATURES OF OUR FLEET MANAGEMENT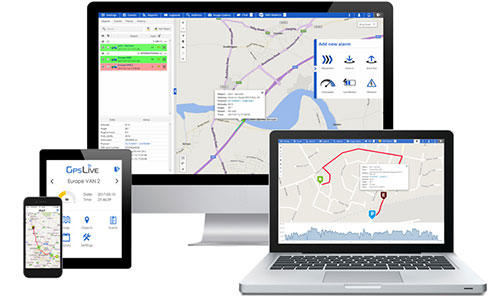 +Realtime Vehicle Location Tracking
+Geo-Fencing
+Fuel Monitoring
+Driver management (speed, time and distance monitoring)
+Reports Analysis readily available for Downloads
+Server Client for fleet with large assets
+Fleet Maintenance Planning & Scheduling
+Corporate Branding and customization
Real-time information for management decisions.
BENEFITS OF FLEET MANAGEMENT
The sole objective of fleet mangers focus on the following:
+Enhancing Productivity
+Reduce Running Cost
+Vehicle efficiency
+Tame Driver's behavior
+Fleet Security
+Minimizing overall transportation costs etc